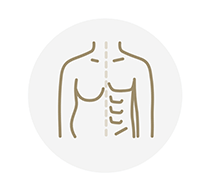 view the
before & after
gallery
SURGERY FOR MEN
LOOK AS GREAT AS YOU FEEL
Men in Scottsdale, Mesa, and Phoenix—as well as all over Arizona—are starting to realize what many of their female counterparts have known for quite some time: looking as young as you feel is a great benefit. Almost 800,000 cosmetic procedures were performed on men in the United States last year.
Dr. Flint truly enjoys assisting men in pursuing natural-appearing results from plastic surgery. She performs all of the most common procedures pursued by male plastic surgery patients, including liposuction, rhinoplasty, male breast reduction (gynecomastia), and eyelid lifts.
Watch Dr. Flint
discussing male
plastic surgery
on ABC15 TV
male facial
LOOK YOUNGER, NATURALLY
Many men who are considering facial rejuvenation procedures are concerned about looking odd because they are aware of male celebrities who have pursued these procedures and now look unnatural. Dr. Flint feels that facial procedures for men should be done differently than facial procedures for women. There are definite differences in male and female faces, and these differences should be preserved to provide the best results.
Elevating a male patient's brows too much or removing too much upper eyelid skin feminizes the face, and Dr. Flint emphasizes natural results, or as she says, "If I can't create a natural-appearing result, I am not going to perform the procedure." It is this very personalized approach and attention to detail that has allowed Dr. Flint to have so many satisfied male patients.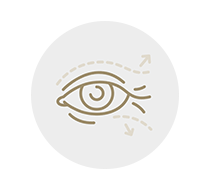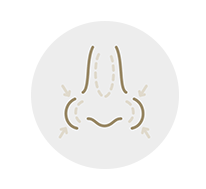 Rhinoplasty for Men
RESHAPE WHILE PRESERVING YOUR MASCULINITY
If you feel your nose doesn't suit your face, Dr. Flint wants to consult with you about it. While many plastic surgeons don't perform rhinoplasty, it is one of Dr. Flint's favorite procedures. This is another area where it is important to preserve masculine features and not make a nose that is too small for a man. In that regard, Dr. Flint performs each patient's rhinoplasty differently to accomplish the goals of each individual patient.
MIDSECTION
LOSE IT.
You don't have to live with a thick waistline. Most men deposit excess fatty tissue in their midsection, flank, and chest areas. These pockets of fat can be resistant to diet and exercise. Liposuction allows for spot reduction of these areas in a surgical procedure that can be completed in about 90 minutes. The soreness is modest, and most men can return to work within a few days. You have to avoid exercise for three weeks post-operatively. The results are noticeable within three weeks, and they are at their best three months after surgery. Risks and complications are rare in healthy patients. Dr. Flint has provided excellent results to many male patients.
CLICK A PROCEDURE BELOW TO LEARN MORE: