view the dermal filler
before and after photos gallery
Soften facial wrinkles
& restore youthful volume
Dr. Flint finds facial rejuvenation to be one of the most exciting areas of her practice. One of the most popular and rewarding non-surgical treatments among Dr. Flint's patients are dermal fillers. In some cases, the use of fillers creates enough of an impact that surgical procedures can be postponed, and Dr. Flint uses filler in almost all of her facial rejuvenation surgery patients for an added boost to the results.
How dermal fillers work
Injectable fillers contain a naturally derived or synthetic gel-like substance that sits beneath the skin to smooth out wrinkles or add volume to facial features.
As part of Dr. Flint's comprehensive approach to facial rejuvenation, dermal fillers can help to:

Soften moderate to deep lines
around the nose or mouth

Restore youthful fullness to
cheeks that have lost volume

Refine the results of facelift
surgery without over-tightening

Enhance the lips and smooth out
vertical lip lines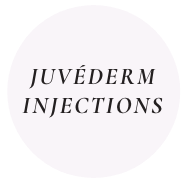 Creases and facial folds become more apparent as skin begins to lose elasticity and underlying facial tissues thin and lose volume. Juvéderm is used to replace lost facial volume.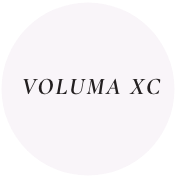 Dr. Flint's VOLUMA XC patients have been very satisfied with their results. While uncommon, mild bruising and swelling are the most common side effects with VOLUMA XC, and no downtime is necessary.
WHAT IS THE BEST DERMAL FILLER?
Dr. Flint has a passion for facial rejuvenation surgeries. She performs three to four times more facelifts per year than the average reported by the American Society for Aesthetic Plastic Surgery.
Not all fillers are the same, Different products contain different ingredients, have different consistencies. and are intended to be used on different areas of the face. As new products are developed. Dr. Flint thoroughly researches each offering prior to prescribing it to her patients.
Dr. Flint generally prefers hyaluronic acid fillers, such as Juvederm®, VOLUMA XC® and the lip filler VOLBELLA@ XC. Hyaluronic acid is a natural substance that already exists in skin. It is safe, well-tolerated, and lasts a long time. Juvederm products have a smooth gel consistency and are excellent for treating a variety of common signs of aging.
Depending on the area injected and product used, results last between six months and two years. Additionally, the product can be completely dissolved with an injectable enzyme in the rare instance that a patient desires it.
Choosing Dr.
Flint for your
dermal filler
injections
You can get dermal filler treatments in a variety of practices, but that doesn't mean you can easily find great results. Provider skill is the single most important factor determining how safe your treatment is and how good you will look afterwards.
Board certified plastic surgeon Dr. Patti Flint has nearly 20 years of experience performing facial surgery. Her knowledge of the intricate facial anatomy helps her achieve beautiful, natural results for her patients. While many injectors have experience injecting, few have years of training in facial anatomy and surgery.
Dr. Flint personally performs all filler and BOTOX injections at her offices in Scottsdale and Mesa. Doing so ensures that each patient receives the highest level of skill during treatments and allows Dr. Flint to perform the most appropriate treatments to achieve long-lasting, natural results with facial rejuvenation.
dermal filler or BOTOX?
Many of Dr. Flint's patients think they need BOTOX when in fact a filler is the more appropriate option. The two are not interchangeable. BOTOX is a neurotoxin that relaxes facial muscles; it does not "fill" anything out. BOTOX is meant for "dynamic" wrinkles, mainly in the upper face, that form as a result of habitual muscle movements, such as frown lines, crow's feet, and brow lines. It does little to help "static" wrinkles that do not change with facial movements.
Dermal fillers, on the other hand, are ideally suited to static wrinkles on the mid to lower face, which have formed due to loss of facial volume and skin elasticity. They are physical substances that sit in the deeper layers of the skin or on the bone and are gradually absorbed by the body over 6 to 24 months.
Dr. Flint performs all injectable treatments personally at our practice. At your skin evaluation, she will determine whether BOTOX, dermal fillers, or a combination of treatments will help you achieve your goals.
Injectable fillers or wrinkle creams?
Many patients use products sold at department stores that promise to correct folds and wrinkles in their faces. In reality, these products do very little. Over-the-counter products are heavily marketed, but unfortunately, they are not capable of creating any lasting effect on the deep furrows or wrinkles that are visible when your face is relaxed.
Medical grade skin care products do a better job to help tone the skin and minimize finer lines around the face, but even high-quality products are not intended to treat moderate wrinkles or facial folds, which occur due to changes below the skin's surface.
Dermal fillers address the loss of facial volume that is responsible for deeper wrinkles in the mid to lower face: laugh lines, nasolabial folds, lip lines, etc. They work because the skin is elevated in the treatment area, thus softening severe folds.
read more about dermal
fillers in our gallery