explore the 
breast gallery
Cosmetic procedures for your breasts can involve augmenting or enhancing them with implants, improving their shape by performing a breast lift, or downsizing them with a reduction. All of these procedures result in more aesthetically pleasing breasts. These procedures can also frequently improve your self-confidence.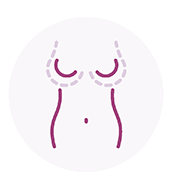 breast
augmentation
For most patients, looking natural after breast augmentation is a must. This is Dr. Flint's priority for you as well. She feels strongly that natural-appearing results look better and last longer.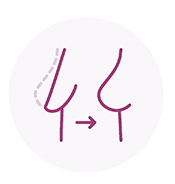 breast
lift
A breast lift corrects sagging breasts, removing excess skin and reshaping the breast tissue into a rounder, more aesthetically appealing position.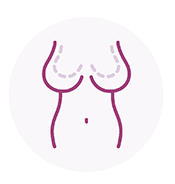 MOMMY
MAKEOVER
A mommy makeover in Scottsdale is a combination of procedures that address the common concerns new mothers have with their bodies.
A NOTE ON BREAST IMPLANTS
Dr. Patti Flint believes that your breast augmentation results should look and
feel completely natural. In her nearly 20 years of experience performing breast
augmentations, she has come to prefer round silicone gel implants and uses
them almost exclusively.
read more about breast implants