Are you seeking longer lasting results for treatment of your laugh lines, "parentheses" or other facial wrinkles? You may be a candidate for Juvéderm Vollure®
Vollure is the latest development from Allergan, makers of Juvéderm, an injectable filler that Dr. Flint has used successfully with her patients for many years.
Vollure dermal filler was developed to last longer, up to 18 months or more.
Beyond the fact that this form of injectable lasts longer than others there are many additional benefits to Vollure XC including the fact that over 80% of patients report being very satisfied with results from treatment with Vollure XC, 6 months post treatment, and nearly 70% remained satisfied a year later at the 18 month mark.
For many of Dr. Flint's patients who currently receive dermal filler injections on a regular basis, (approximately every 6 months) to treat dissatisfaction with the appearance of nasolabial folds, having a discussion with Dr. Flint regarding the possibility of switching to Vollure may be a good idea as well as more cost-effective option for the long term.
How Vollure Works
Vollure, (made by Allergan), uses what is known as "VYCROSS® technology" and is made with hyaluronic acid, which our bodies produce naturally thus patients who elect to have treatment with Vollure have essentially no risk for a post injection allergic reaction.
The consistency of the actual material allows Dr. Flint to inject the dermal filler deeper beneath the surface of the skin to achieve a better smoothing out of deeper more pronounced wrinkles on the face.
Using Vollure allows Dr. Flint to achieve the same natural looking, beautiful results as her patient's experience with other injectable filler options from within the Juvéderm family of products.
Juvéderm XC has a slightly different viscosity and is a fantastic choice for treatment of nasolabial folds as well as for use on other more delicate areas of the face including the corners around the mouth, forehead and around the eyes.
Vollure might be a better option for those seeking to treat moderate to severe wrinkles/creases around the nose and mouth.
Juvéderm XC is proven to last 6 to 12 months
Vollure will last up to 18 months.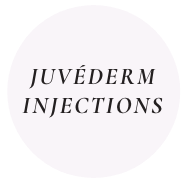 Creases and facial folds become more apparent as skin begins to lose elasticity and underlying facial tissues thin and lose volume. Juvéderm is used to replace lost facial volume.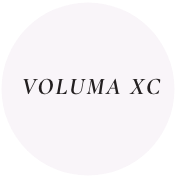 Dr. Flint's VOLUMA XC patients have been very satisfied with their results. While uncommon, mild bruising and swelling are the most common side effects with VOLUMA XC, and no downtime is necessary.
Your Juvéderm treatment with Dr. Flint
Those women and men who currently are very satisfied with the results they achieve from treatment with Juvéderm may like the notion of Vollure as it generally will allow for the same or similar results—lasting up to 18 months or more.
If you are considering speaking with Dr. Flint about Vollure, it may be a good idea to understand some of the differences between Vollure and Juvéderm XC.
Choosing Dr.
Flint for your
dermal filler
injections
Dr. Flint performs all filler injections herself to ensure her extensive training and experience with facial anatomy benefit each patient. Treatment takes about 20 to 30 minutes, and only topical anesthesia is required. Additionally, both Juvéderm and VOLUMA XC have an anesthetic infused into the product to minimize discomfort during and immediately after treatment.