volbella® XC

lip enhancement
Smooth vertical lip lines and restore a fuller,
more youthful lip contour
Fine lines, wrinkles and volume loss aren't limited to the eyes and cheeks. The aging process affects the mouth too, resulting in lips that appear thin and lined. Lifestyle factors such as smoking and excessive sun exposure accelerate this process.
If you are bothered by vertical lip lines or have noticed your lips aren't as plump as they used to be, Juvéderm VOLBELLA® XC injections may help. VOLBELLA is specifically formulated to achieve naturally soft and smooth results when used in the lips.
How VOLBELLA works to smooth vertical lip lines
"One filler fits all" does not work when it comes to non-surgical facial rejuvenation. To achieve a natural look, a lip filler needs to be thin enough to spread into the thin vertical lines that form and enhance shape without creating a too-full look or overly firm feel. However, we also want the filler to last a reasonable amount of time.
VOLBELLA is formulated to achieve these goals, using a proprietary technology called VYCROSS. Basically, VYCROSS cross-links different molecular weights of hyaluronic acid particles, which helps the product spread thin where needed and add structure where needed. As a result, VOLBELLA both smoothes vertical lip lines and subtly enhances lip volume.
Dr. Patti Flint performs all filler injections personally at her Scottsdale  office to ensure her patients benefit from her extensive training, experience, and knowledge of facial anatomy as a board certified plastic surgeon.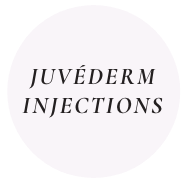 Creases and facial folds become more apparent as skin begins to lose elasticity and underlying facial tissues thin and lose volume. Juvéderm is used to replace lost facial volume.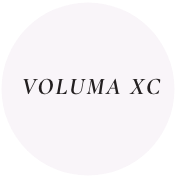 Dr. Flint's VOLUMA XC patients have been very satisfied with their results. While uncommon, mild bruising and swelling are the most common side effects with VOLUMA XC, and no downtime is necessary.
Why consider VOLBELLA injections
VOLBELLA can be an excellent option for patients who wish to:
Diminish vertical lip lines
Improve lip symmetry
Improve shape of the upper or lower lip
Achieve a mild increase in lip fullness
If you are hoping for a more dramatic enhancement in lip volume, Dr. Flint may recommend Juvéderm Ultra, a thicker filler that is better suited to lip augmentation.
Choosing Dr.
Flint for your
dermal filler
injections
Dr. Flint performs all filler injections herself to ensure her extensive training and experience with facial anatomy benefit each patient. Treatment takes about 20 to 30 minutes, and only topical anesthesia is required. Additionally, both Juvéderm and VOLUMA XC have an anesthetic infused into the product to minimize discomfort during and immediately after treatment.
A comprehensive approach
Dr. Flint works personally with each patient to design a personalized treatment plan that will yield long-lasting facial rejuvenation that looks natural. Typically, the optimal approach is to combine treatments, including BOTOX, SkinCeuticals skin care, facial fillers such as VOLBELLA, and facelift surgery, if needed.
What results can I expect with VOLBELLA?
VOLBELLA injections take only about 20 minutes to perform and achieve an instant improvement in lip contour, although final results may be obscured initially by mild post-treatment bruising and swelling. These side effects typically resolve within 2 to 5 days, after which you will enjoy a smoother, shapelier lip contour for up to 1 year.
Get started at a personal consultation
There is no need to let thinning, lined lips keep you from feeling confident in your appearance. Contact us today to schedule your personal consultation with Dr. Patti Flint at either her Scottsdale or Mesa office locations. We look forward to helping you achieve the more youthful, refined look you desire.
read more about dermal
fillers in our gallery