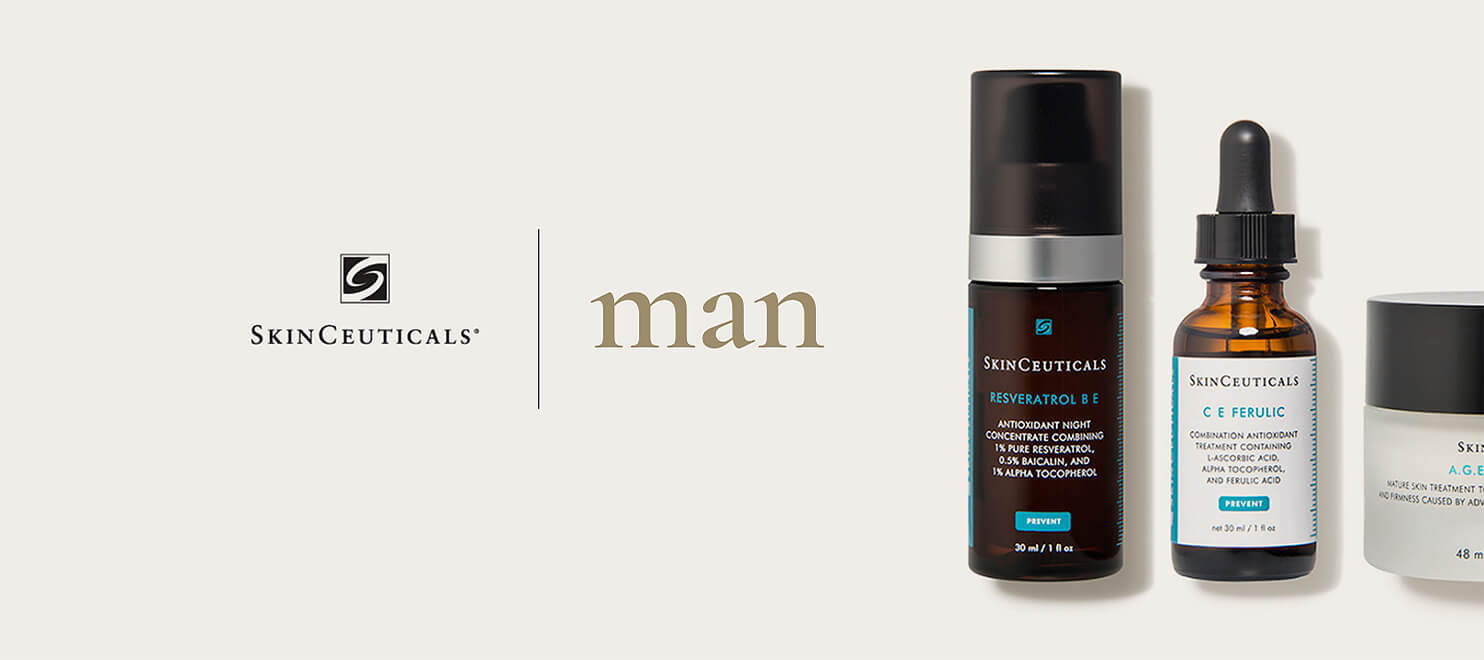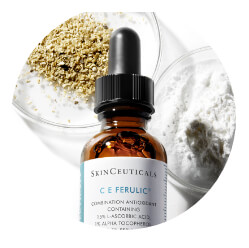 QUICK, EASY SKIN CARE that gets results
Many men express an interest in looking as young as they feel. They are willing to work out, follow a healthy diet, and some even consider surgery, but many write off skin care as a hassle that at best delivers underwhelming results. Considering that men's skincare products tend to come with little more than trumped-up claims and "manly" scents, this is understandable.
However, wrinkles, acne, pigmentation problems, and slack skin can cause a man to look older than his age. Men are also twice as likely to die from melanoma, a grim statistic that results from lax skincare habits among too many men. You need to take care of your skin if you want to be healthy and look good.
!! stop wasting money on ineffective products !!
You may be hesitant to invest in medical grade products that may have a higher up-front price. However, "physician-only" skincare is available only through a licensed physician's office for a reason: products actually contain a high enough concentration of active ingredients to be effective. In contrast, over-the-counter items are required to be very diluted; it will take far more time and product to get results, if you get results at all.
Dr. Flint's 4-Minute SkinCeuticals Program for Men
Board certified plastic surgeon Dr. Patti Flint provides SkinCeuticals for her patients in Mesa and Scottsdale. These products are based on decades of medical research into the benefits of antioxidants in anti-aging skincare.
With compelling science behind SkinCeuticals formulas, you never have to wonder if the products will work. Dr. Flint and her experienced skin care team can provide you with a program that has been scientifically proven to slow the skin's aging process, helping your skin look younger and more attractive. In addition, the use of SkinCeuticals anti-oxidants has been shown to turn pre-cancerous skin cells back to normal cells.
If you can commit to just four products and four minutes, twice a day, you will notice a positive difference in your skin's appearance. This program is quick, simple and effective.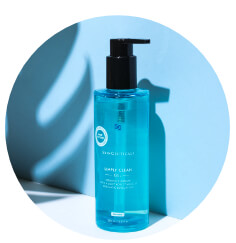 1. CLEANSE THE SKIN
If you have been using soap and water to clean your face, please stop. Skin is healthiest in an acidic pH range, and soap is at the opposite end of the pH spectrum. Fruit acids are the best cleansers for facial skin. Don't worry, you won't smell like a pineapple—SkinCeuticals does not add "fruity" scents you may associate with lower quality products. Thorough cleansing takes only 1 or 2 minutes.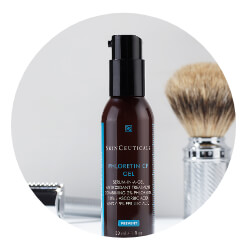 2. APPLY ANTIOXIDANTS
Antioxidants are fascinating molecules. They slow the aging process in skin by repairing DNA damage that occurs from environmental stressors (e.g., sun damage, smoking, air pollution) as well as the aging process itself. In fact, phloretin, an antioxidant found in apple skin, has been proven to revert pre-cancerous skin cells to normal skin cells. SkinCeuticals antioxidants come in serums and gels. The gel formulation goes on like shaving gel. Quick and simple.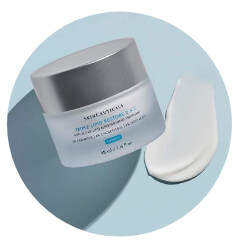 3. MOISTURIZE
Skin is healthiest when it is hydrated. Living in a dry climate, pursuing outdoor activities and shaving can make skin hydration a challenge for men in Arizona. With more active sebaceous (oil-producing) glands in male skin, non-oil based moisturizers are the key to sustainable skin hydration. Lightweight moisturizers also reduce the appearance of large pores. This step takes less than one minute.
4. IT'S THAT EASY
Each patient's skin is a little different, so Dr. Flint will meet with you to assess your goals and establish a starting point. She will educate you about the products, how they work, and how to apply them. She and her aesthetician will check in with you regularly to assess your progress and answer questions.