explore the  body
contouring gallery
Body contouring procedures are often pursued by a wide variety of Arizonans, from those who have been successful with massive weight loss, to those who have stubborn areas of fatty deposits that don't respond to diet and exercise, to women who want their pre-maternity curves back. The results can be quite dramatic. If you have been frustrated by an inability to attain the shape you desire, it is a good idea to consider a consultation with Scottsdale plastic
surgeon Dr. Flint.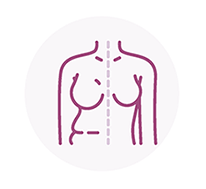 mommy
makeover
Many women (maybe like you?) have to juggle significant responsibilities, from child care to career. Consequently, you may put yourself last on the priority list, even when you know it's important to take care of yourself.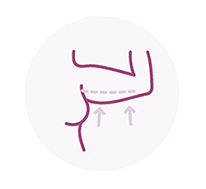 arm
lift
As we age, our upper arm skin can become lax and flabby. This is especially true if you have lost a lot of weight. In the warm climate of Scottsdale, feeling embarrassed to wear sleeveless garments is a real problem.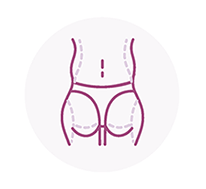 body
lift
A body lift can remove excess skin and fat from your lower torso (abdomen, outer thighs, and buttocks) at the same time. The results can be life-changing, which is one of the reasons Dr. Flint enjoys performing this procedure.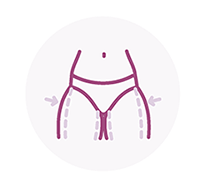 liposuction
Liposuction is not a weight-loss tool. For safety reasons, it cannot be performed on patients who are significantly overweight, or to remove exceptionally large volumes of fat.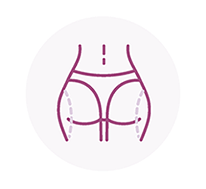 thigh lift
A thigh lift is a cosmetic surgery procedure to remove loose skin and excess fatty deposits in your upper inner thigh through an incision in your groin crease. Liposuction of this and other areas are commonly performed in conjunction.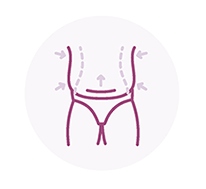 tummy tuck
Childbearing can stretch your abdominal wall. Massive weight loss can cause the same thing. Unfortunately, diet and exercise do nothing to repair the underlying connective tissue, so it doesn't snap back into shape.