Let us introduce the superlative staff who support Dr. Flint in her Scottsdale and Mesa offices.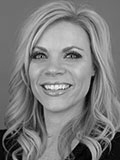 Kara has been working in health care for 18 years. She joined Dr. Flint's practice in 2007 as a patient care coordinator after relocating from Oklahoma. She is a friendly, high-energy liaison for patients who are struggling to make decisions about their surgeries. Her experience with both reconstructive and cosmetic plastic surgery has allowed her to develop a wide breadth of knowledge. She thoroughly enjoys working directly with patients, and it shows.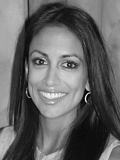 Ashley joined Dr. Flint's practice in 2009. Her degree is in advertising, and she works as Dr. Flint's Director of Marketing. She oversaw the development of Dr. Flint's new website, which debuted in 2010. She is directly involved in the design of Dr. Flint's print ads and has been instrumental in developing a new venue for Dr. Flint to discuss plastic surgery; television. Ashley relocated to sunny Arizona after growing up in South Dakota. She has found her involvement in the plastic surgery field to be educational and rewarding, and she thoroughly enjoys helping educate the public about plastic surgery and Dr. Flint's practice.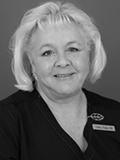 Cathy has been a Certified Plastic Surgery Nurse for 17 years. She received her degree from St. Joseph's Hospital School of Nursing and received her nursing degree from The College of St.Francis. She came to Phoenix from Indiana in 1990. She practiced her nursing in the Emergency/Trauma setting for the first 20 years of her career. Cathy enjoys patient teaching and describes nursing in plastic surgery as "working in Santa's Workshop. It's Christmas all year long here and I find such joy in this branch of medicine!" In her free time she enjoys golfing, cooking, and knitting.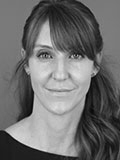 Kristy has been in the medical field for over ten years, specializing in plastic surgery. As our Front Office Coordinator and Non-Invasive Specialist, her passion for the field of aesthetic medicine, special talent for connecting with patients and organizational skills make her a huge asset to our team. She moved to AZ from Southern California in 2010. In her off time, she enjoys spending time outdoors with her husband and exploring Arizona.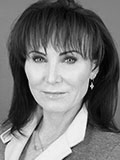 We are happy to have Angella join us as we open the SkinCeuticals Advanced Clinical Spa by Patti Flint, MD. Angella is not only passionate about skincare, but comes to us with over 20 years of experience as a clinically trained Licensed Medical Aesthetician. Angella has worked with prominent plastic surgeons and dermatologists throughout her career. She is extremely well versed in the intricate details of skincare and skin health. The SkinCeuticals Advanced Clinical Spa allows Angella to integrate skincare regimens with procedures and treatments with proven efficacy according to the highest international standards with a personalized approach. She is adept at micro-needling, Intensed Pulsed light treatments and advanced peels. She has multiple certifications including laser, ARRA, and Medical assistant. She works directly with Dr. Flint evaluating patients and developing treatment plans that allow patients to achieve their skin care goals and the appearance they desire.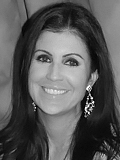 Janet was a welcome addition to Dr. Flint's practice in 2005. She worked in the front office for Dr. Flint for 10 years and in 2015 welcomed a baby boy into her family. Janet is an excellent multitasker and currently is Dr. Flint's bookkeeper. She handles insurance billing, assisting patients with health insurance-related issues, and also helps with Scottsdale McCormick Ranch Surgricenter. With over 19 years experience in the health care field, Janet has a wealth of experience that benefits Dr. Flint's patients.