Let us introduce the superlative staff who support Dr. Flint in her Scottsdale and Mesa offices.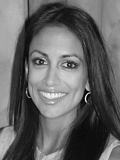 Ashley joined Dr. Flint's practice in 2009.  She graduated from the University of Minnesota with a degree in advertising from the Hubbard School of Journalism.  Ashley works as Dr. Flint's Director of Operations. She oversees Dr. Flint's practice while assisting with her website, marketing, and patient experience. Ashley relocated to sunny Arizona after growing up in South Dakota. She has found her involvement in the plastic surgery field to be educational and rewarding, and she thoroughly enjoys helping educate the public about plastic surgery and Dr. Flint's practice. Outside of the office Ashley enjoys going on adventures with her two young children and visiting anywhere tropical.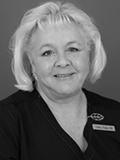 Cathy has been a Certified Plastic Surgery Nurse for 17 years. She received her degree from St. Joseph's Hospital School of Nursing and received her nursing degree from The College of St.Francis. She came to Phoenix from Indiana in 1990. She practiced her nursing in the Emergency/Trauma setting for the first 20 years of her career. Cathy enjoys patient teaching and describes nursing in plastic surgery as "working in Santa's Workshop. It's Christmas all year long here and I find such joy in this branch of medicine!" In her free time she enjoys golfing, cooking, and knitting.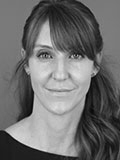 Kristy is our patient care coordinator and non-invasive specialist.  She has been in the plastic surgery field for the past 15 years. She has a special talent for connecting with patients making her a huge asset to our team. As a patient coordinator, Kristy will be there to guide you through the entire surgical process. With her compassionate nature and extensive knowledge of cosmetic procedures, she will be your loyal advocate as she helps you in achieving your aesthetic goals. Kristy is committed to exceeding the needs and expectations of every patient. She takes pride in making you feel comfortable and confident throughout the surgical process.