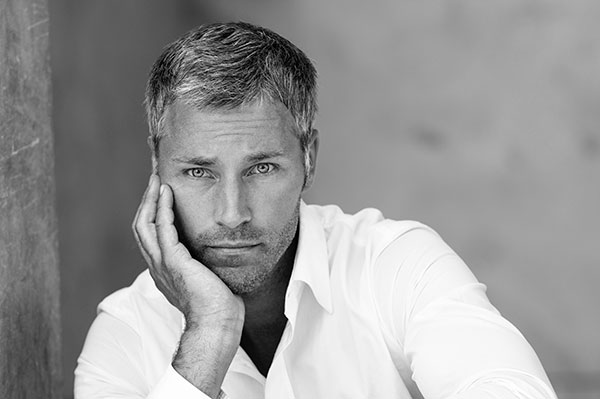 In my practice I have been privileged to help women and men of all ages feel more confident about themselves through aesthetic and reconstructive plastic surgery.
Generally speaking, plastic surgery patients are predominantly female, however, according to the American Society for Aesthetic Plastic Surgery the number of men electing to have aesthetic plastic surgery has gone up nearly 90% over the past 15 years.
Males working in industries including sales, marketing, entertainment, finance, fashion, real estate, healthcare and fitness (to name few) are considered by some to be "early adopters" of plastic surgery— helping pave the way for other men who are now, in large numbers, seeking out cosmetic procedures that they believe will help them remain competitive in their professional lives, and more confident in their personal lives.
Advanced techniques, new technologies and effective non surgical options are also changing the way aesthetic medicine is being perceived by many men. Light based treatments such as BBL or "injectables" such as Juvéderm require little to no down time giving men a greater sense of comfort knowing they can have treatment on a Friday and return to work the following Monday— a more youthful confident version of themselves.
For men, a competitive work environment may often be a driving factor in seeking out plastic surgery, however I find that most of my patients, (male and female) are generally looking to achieve similar things through plastic surgery— a more youthful appearance and the increased confidence that comes with knowing you look and feel your best.
Over the years more and more men have come to me for a variety of procedures including:
Eyelid surgery or Blepharoplasty. Aging and genetics can cause excess skin to develop on the upper and lower lids. When I perform an upper or lower "bleph" procedure, my focus is on providing a natural result— leaving my patients looking like a more rested, refreshed version of themselves.
Male Facial Rejuvenation. Plastic surgery is as much art as it is science, and experience counts when it comes to the best outcomes. Having friends and family notice that one of my patients has had plastic surgery is not a "win" for me, so I go to great lengths to ensure that my patients achieve a result that is natural-looking, not wind blown or stretched.
Liposuction. Women are not alone in their desire to rid themselves of unwanted fat. In my practice, I use what is known as "super-wet" liposuction for patients seeking body contouring. Unlike other forms of liposuction,"super wet lipo" does not carry with it the risks of burning tissues adjacent to the treatment area. While liposuction is not a substitute for weight loss, it is not uncommon for my male patients to drop one or more pant sizes in the weeks following their procedure. For many of my male patients, liposuction is done in combination with abdominoplasty (tummy tuck), and body lift procedures.
Rhinoplasty can be used to address the size, shape and/or position of the nose. It also can treat certain breathing issues including a deviated septum. I have helped my male patients feel better about the appearance of their nose by removing humps, reducing the bulbousness of nasal tips, and changing the shape of their nostrils. I have also performed rhinoplasty on many occasions— to reshape a nose that has been broken or repeatedly damaged through sports injuries.
Medical Grade Skin Care. It gives me great satisfaction to see how happy my male patients are after beginning a skin care regimen using prescription-strength, "medical grade" products. These types of products are formulated differently than typical department store brands, which generally speaking are not formulated with enough active ingredients to be truly effective. Many of my male patients confide in me that they do nothing on a regular basis to take care of their skin, so I encourage them to think seriously about skin care, especially if they want to have more youthful looking skin. In response to patient demand, I offer a skin care regimen designed specifically for men, a 4-Step Skinceuticals Program that includes a cleanser, antioxidants, moisturizer and sunscreen.
BOTOX and fillers. Countless men come to me to me for the natural looking results that I have become known for. BOTOX(R) as well as dermal fillers can, in some instances, be a great way to address fine lines and wrinkles, as well as address loss of volume in the face. Read my recent blog on the newly FDA approved Juvéderm Vollure, with which I've had excellent results so far in both men and women.
If you have been considering surgical or non-surgical options to address signs of aging, feel free to contact our office and set up a private consultation— at which time we can discuss your needs together.
Categorized in: Our Practice