Meet the Staff
Let us introduce the superlative staff who support Dr. Flint in her Scottsdale and Mesa offices. Our staff:
---
Joni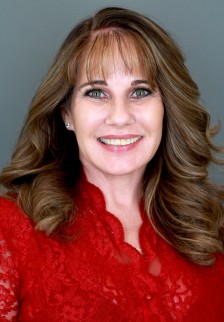 Joni has been in the medical field for over 30 years, the last 17 years of which have been in plastic surgery. She worked in Dr. Flint's practice as a patient care coordinator from 2002 to 2011 and happily rejoined our office in 2014 as our Practice Lead/Patient Care Coordinator. Originally transplanted from Iowa in 1981, she brings her friendly, positive outlook into the practice and our patient's care. She very much enjoys working with patients and being a part of a plastic surgery team that continually strives for excellence. She enjoys movies, fitness, playing piano and spending time with her grown children and young grandchildren.
---
Janet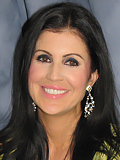 Janet was a welcome addition to Dr. Flint's practice in 2005. She is excellent at multitasking. In addition to managing the front office, she welcomes patients into the practice and assists them in scheduling their consultations at either our Scottsdale or Mesa office. She also handles insurance billing, assisting patients with health insurance-related issues. With over 17 years experience in the health care field, Janet has a wealth of experience that benefits Dr. Flint's patients.
---
Kara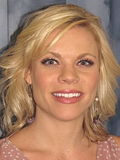 Kara has been working in health care for 14 years. She joined Dr. Flint's practice in 2007 as a patient care coordinator after relocating from Oklahoma. She is a friendly, high-energy liaison for patients who are struggling to make decisions about their surgeries. Her experience with both reconstructive and cosmetic plastic surgery has allowed her to develop a wide breadth of knowledge. She thoroughly enjoys working directly with patients, and it shows.
---
Ashley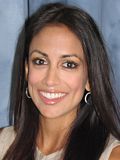 Ashley joined Dr. Flint's practice in 2009. Her degree is in advertising, and she works as Dr. Flint's Director of Marketing. She oversaw the development of Dr. Flint's new website, which debuted in 2010. She is directly involved in the design of Dr. Flint's print ads and has been instrumental in developing a new venue for Dr. Flint to discuss plastic surgery: television. Ashley relocated to sunny Arizona after growing up in South Dakota. She has found her involvement in the plastic surgery field to be educational and rewarding, and she thoroughly enjoys helping educate the public about plastic surgery and Dr. Flint's practice.
---
Brooke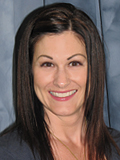 Originally from Nevada and California, Brooke has had the opportunity to work and live in Sydney, Australia, prior to arriving in Phoenix. She has been an aesthetician since 2001, licensed in the states of Arizona, California, and Nevada. She acquired her Medical Assisting Degree, as well as becoming a Certified Medical Laser Tech (CMLT). Her passion is overall aesthetics, and she has been a professional makeup artist since 2000, working in the bridal and commercial industry. She brings a wealth of skin care knowledge to our practice, as she has done national education work for an international skin care company. When not working with patients, she actively participates in an athletic pursuit (half-marathon racing) and enjoys the beautiful outdoor lifestyle with her 2 kids, husband, and dogs.
---
Meredith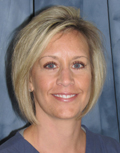 Meredith, Dr. Flint's RN, joined the practice in 2012. She has over 15 years experience in the medical field. Meredith grew up in Minnesota and has also lived in Colorado. She is the patient's advocate from the pre-op phase of surgery through the post-op and follow-up phases of surgery. She ensures the patients are educated regarding their surgical choices and that all of their questions are answered throughout the surgical process. Patient education and safety is always at the forefront of her concern. She enjoys seeing the patients through their surgical journey and is always there with words of encouragement and a smile.
---